The Ultimate New York Tourism Experience: What You Need to Know –  New York City, often referred to as the "Big Apple," is one of the most iconic and vibrant cities in the world. With its towering skyscrapers, bustling streets, and diverse culture, it attracts millions of tourists each year. Whether you're a first-time visitor or a seasoned traveler, there are certain things you need to know to make the most of your New York tourism experience. In this article, we will explore the must-see attractions, hidden gems, transportation options, and tips to ensure a memorable trip to the city that never sleeps.
Must-See Attractions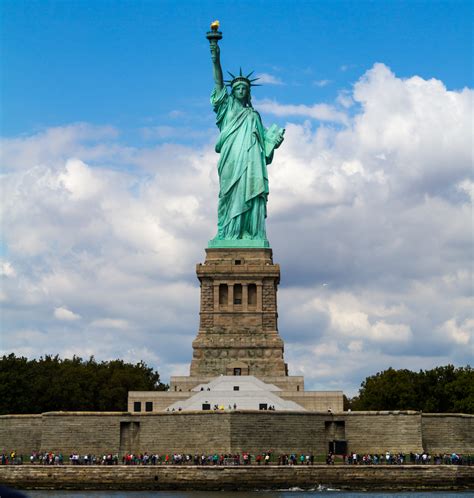 New York City is home to numerous iconic landmarks and attractions that should be on every tourist's itinerary. Here are some of the must-see attractions:
The Statue of Liberty: A symbol of freedom and democracy, the Statue of Liberty is a must-visit attraction. Take a ferry ride to Liberty Island and explore the museum inside the statue.
Times Square: Known as the "Crossroads of the World," Times Square is a vibrant and bustling area filled with bright lights, billboards, and Broadway theaters.
Central Park: Escape the hustle and bustle of the city and relax in the tranquility of Central Park. Take a leisurely stroll, rent a bike, or have a picnic in this expansive green oasis.
The Metropolitan Museum of Art: With its vast collection of art from around the world, the Metropolitan Museum of Art is a must-visit for art enthusiasts. Explore the Egyptian artifacts, European paintings, and contemporary art exhibits.
The Empire State Building: Get a bird's-eye view of the city from the observation deck of the Empire State Building. The panoramic views of New York City are truly breathtaking.
While the must-see attractions are undoubtedly impressive, New York City is also filled with hidden gems that offer unique experiences. Here are some hidden gems worth exploring:
The High Line: Built on a historic freight rail line, the High Line is a public park that offers stunning views of the city skyline. Take a leisurely walk along the elevated park and enjoy the art installations and greenery.
Brooklyn Bridge Park: Located along the East River, Brooklyn Bridge Park offers breathtaking views of the Manhattan skyline. Take a stroll along the waterfront, rent a kayak, or enjoy a picnic with a view.
Chelsea Market: Located in the Meatpacking District, Chelsea Market is a food lover's paradise. Explore the various food stalls, shops, and art galleries housed in this historic building.
The Cloisters: Located in Upper Manhattan, The Cloisters is a branch of the Metropolitan Museum of Art dedicated to medieval art and architecture. Explore the beautiful gardens, chapels, and cloisters that transport you back in time.
Green-Wood Cemetery: This historic cemetery in Brooklyn is not only a final resting place but also a peaceful and picturesque park. Take a guided tour to learn about the famous individuals buried here and admire the stunning architecture.
Transportation Options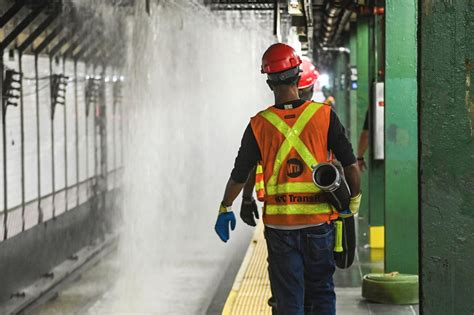 Getting around New York City can be overwhelming, but there are several transportation options to make your journey easier:
Subway: The New York City subway system is the most convenient and affordable way to travel within the city. With numerous lines and stations, it can take you to almost any destination.
Taxis and Ride-Sharing Services: Taxis and ride-sharing services like Uber and Lyft are readily available in the city. They offer a convenient option, especially when traveling with luggage or in a group.
Buses: The city's bus network is extensive and covers areas not served by the subway. It's a great option for exploring different neighborhoods and getting a glimpse of local life.
Biking: New York City has a bike-sharing program called Citi Bike, which allows you to rent a bike and explore the city at your own pace. There are also dedicated bike lanes in many areas.
Walking: New York City is a pedestrian-friendly city, and walking is often the best way to explore certain neighborhoods. Put on comfortable shoes and enjoy the sights and sounds of the city on foot.
Tips for a Memorable Trip
To make the most of your New York tourism experience, here are some tips to keep in mind:
Plan Ahead: New York City offers a plethora of attractions and activities, so it's important to plan your itinerary in advance. Research the opening hours, ticket prices, and any special events happening during your visit.
Try the Local Cuisine: New York City is known for its diverse food scene. Don't miss the opportunity to try iconic dishes like pizza, bagels, hot dogs, and cheesecake from local eateries.
Explore Different Neighborhoods: Each neighborhood in New York City has its own unique charm and character. Venture beyond the tourist hotspots and explore neighborhoods like Greenwich Village, Williamsburg, and Harlem.
Be Mindful of Safety: While New York City is generally safe for tourists, it's always important to be mindful of your surroundings. Keep your belongings secure, avoid walking alone late at night, and be cautious of scams.
Immerse Yourself in the Culture: New York City is a melting pot of cultures and offers a vibrant arts and entertainment scene. Catch a Broadway show, visit art galleries, or attend live music performances to immerse yourself in the city's rich cultural offerings.
Summary
New York City offers a tourism experience like no other. From iconic landmarks to hidden gems, there is something for everyone in this vibrant city. By visiting must-see attractions, exploring hidden gems, utilizing various transportation options, and following helpful tips, you can ensure a memorable trip to the Big Apple. So, pack your bags, plan your itinerary, and get ready to immerse yourself in the ultimate New York tourism experience!