Planning Your Dream Vacation: New York Tourism Tips and Tricks – Planning a dream vacation to New York City can be an exciting and overwhelming experience. With its iconic landmarks, vibrant culture, and endless entertainment options, the city that never sleeps has something for everyone. However, to make the most of your trip, it is essential to plan ahead and be well-informed. In this article, we will provide you with valuable tips and tricks to help you plan your dream vacation to New York City.
1. Choosing the Right Time to Visit

Before embarking on your New York adventure, it is crucial to consider the best time to visit. The city experiences four distinct seasons, each offering a unique experience.
Spring (March to May): Springtime in New York is characterized by blooming flowers, mild temperatures, and fewer crowds. It is an excellent time to explore the city's parks and outdoor attractions.
Summer (June to August): Summers in New York can be hot and humid, but they also offer a plethora of outdoor activities and events. From rooftop bars to outdoor concerts, there is always something happening in the city during the summer months.
Fall (September to November): Fall in New York is famous for its stunning foliage and pleasant weather. It is an ideal time to visit if you want to experience the city's vibrant fall colors and enjoy outdoor activities like apple picking.
Winter (December to February): New York City transforms into a winter wonderland during the holiday season. From ice skating in Central Park to exploring holiday markets, there are plenty of festive activities to enjoy.
2. Creating an Itinerary
With so much to see and do in New York City, it is essential to create a well-planned itinerary to make the most of your time. Here are some tips to help you create an efficient and enjoyable itinerary:
Research and prioritize the attractions you want to visit: New York City is home to numerous iconic landmarks such as the Statue of Liberty, Times Square, and the Empire State Building. Make a list of the attractions that interest you the most and plan your days accordingly.
Consider the proximity of attractions: New York City is vast, and getting from one attraction to another can take time. Grouping nearby attractions together can help you save time and make your itinerary more efficient.
Leave room for flexibility: While it is essential to have a plan, it is also crucial to leave some room for spontaneity. New York City is full of hidden gems and unexpected experiences, so be open to exploring beyond your initial itinerary.
Getting around New York City can be intimidating for first-time visitors, but with the right knowledge, it can be a breeze. Here are some tips for navigating the city:
Use public transportation: New York City has an extensive public transportation system, including subways and buses. Familiarize yourself with the subway map and consider purchasing a MetroCard for convenient and affordable travel.
Walk whenever possible: New York City is a pedestrian-friendly city, and walking can often be the fastest way to get around, especially in crowded areas. Wear comfortable shoes and enjoy exploring the city on foot.
Consider ridesharing services: If you prefer a more convenient and private mode of transportation, ridesharing services like Uber and Lyft are widely available in New York City.
4. Exploring Beyond Manhattan
While Manhattan is undoubtedly the heart of New York City, there is much more to explore beyond its famous borough. Here are some areas worth visiting:
Brooklyn: Known for its trendy neighborhoods, vibrant street art, and stunning views of the Manhattan skyline, Brooklyn offers a unique and diverse experience.
Queens: Queens is the most ethnically diverse borough in New York City, with a rich cultural scene and delicious international cuisine.
The Bronx: Home to the famous Bronx Zoo and Yankee Stadium, the Bronx offers a mix of natural beauty and sports culture.
Staten Island: Take a free ride on the Staten Island Ferry for breathtaking views of the Statue of Liberty and the Manhattan skyline.
5. Embracing the Local Culture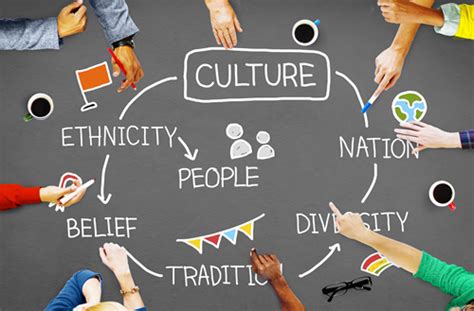 New York City is known for its diverse and vibrant culture. To truly immerse yourself in the local experience, consider the following:
Try the local cuisine: From New York-style pizza to bagels and street food, the city offers a wide range of culinary delights. Don't miss the chance to try iconic dishes like a hot dog from a street vendor or a slice of cheesecake from a famous bakery.
Attend a Broadway show: New York City is synonymous with Broadway, and catching a show is a must-do experience. Book your tickets in advance to secure the best seats.
Visit local markets and festivals: Explore the city's vibrant markets, such as Chelsea Market and Smorgasburg, where you can sample local food and shop for unique souvenirs. Additionally, check the local event calendar for festivals and cultural events happening during your visit.
Summary
Planning your dream vacation to New York City requires careful consideration and research. By choosing the right time to visit, creating a well-planned itinerary, navigating the city efficiently, exploring beyond Manhattan, and embracing the local culture, you can make the most of your trip. New York City offers a wealth of experiences and attractions, ensuring that your dream vacation becomes a reality.