The Cultural Delights of New York Tourism: Museums, Music, and More – New York City, often referred to as the cultural capital of the world, is a vibrant and diverse metropolis that offers a plethora of cultural delights for tourists. From world-class museums to iconic music venues, the city is a treasure trove of artistic and cultural experiences. In this article, we will explore the various cultural attractions that make New York a must-visit destination for art enthusiasts, music lovers, and anyone seeking to immerse themselves in the rich tapestry of human creativity.
Museums: A Window into History and Art
New York City is home to some of the most renowned museums in the world, showcasing a wide range of artistic and historical treasures. These museums not only provide a glimpse into the past but also serve as platforms for contemporary artists to showcase their work. Here are a few notable museums that should be on every art lover's itinerary:
The Metropolitan Museum of Art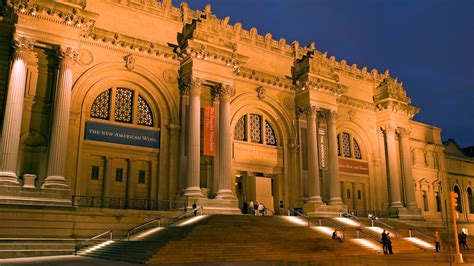 The Metropolitan Museum of Art, often referred to as "The Met," is one of the world's largest and most influential art museums. With a collection spanning over 5,000 years of art from around the globe, The Met offers visitors a truly immersive experience. From ancient Egyptian artifacts to contemporary masterpieces, the museum's vast collection caters to a wide range of artistic interests.
The Museum of Modern Art
The Museum of Modern Art, commonly known as MoMA, is a mecca for modern and contemporary art enthusiasts. With a collection that includes iconic works by artists such as Vincent van Gogh, Pablo Picasso, and Andy Warhol, MoMA offers a comprehensive overview of the evolution of art in the 20th and 21st centuries. The museum also hosts temporary exhibitions that showcase cutting-edge contemporary art.
The Guggenheim Museum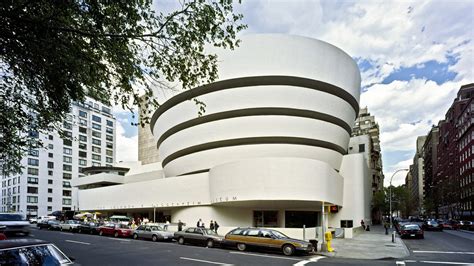 The Guggenheim Museum, designed by renowned architect Frank Lloyd Wright, is not only a work of art in itself but also houses a remarkable collection of modern and contemporary art. Its unique spiral structure provides visitors with a one-of-a-kind viewing experience as they ascend through the museum's galleries. The Guggenheim also hosts exhibitions that explore the intersection of art and technology.
Music: The Soundtrack of New York City
New York City has long been a hub for musical innovation and creativity. From jazz clubs in Harlem to iconic concert venues in Manhattan, the city's music scene offers something for every taste. Here are a few highlights:
Carnegie Hall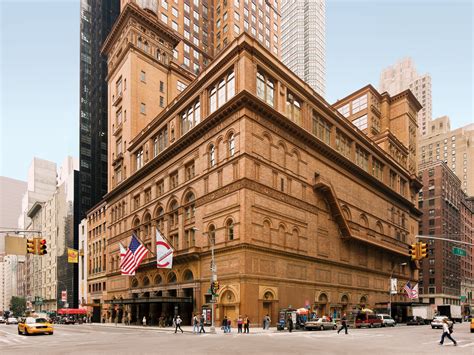 Carnegie Hall, located in Midtown Manhattan, is one of the most prestigious concert venues in the world. Since its opening in 1891, it has hosted performances by some of the greatest musicians of all time, including Tchaikovsky, Mahler, and Bernstein. Today, Carnegie Hall continues to attract top-tier performers from various genres, ranging from classical to jazz and contemporary music.
The Apollo Theater
The Apollo Theater, located in Harlem, has played a pivotal role in shaping the history of African American music. Since its opening in 1934, it has been a platform for emerging talent and has hosted legendary performers such as Ella Fitzgerald, James Brown, and Aretha Franklin. The Apollo Theater continues to showcase a diverse range of musical genres, including R&B, soul, and hip-hop.
Broadway
No visit to New York City would be complete without experiencing the magic of Broadway. Known as the "Great White Way," Broadway is home to some of the world's most iconic theaters and stage productions. From timeless classics like "The Phantom of the Opera" to contemporary hits like "Hamilton," Broadway offers a diverse range of musicals and plays that cater to all tastes.
More Cultural Delights
While museums and music are undoubtedly major highlights of New York City's cultural scene, there are many other attractions that contribute to its vibrant cultural tapestry. Here are a few additional cultural delights that visitors can explore:
The High Line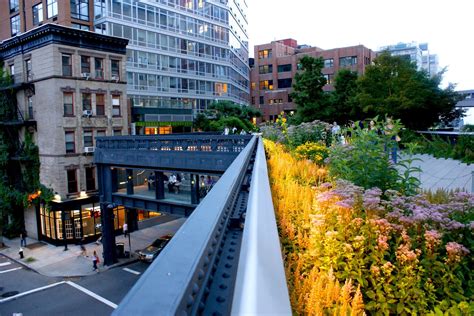 The High Line is a unique public park built on a historic freight rail line elevated above the streets of Manhattan's West Side. It offers visitors a tranquil escape from the bustling city streets, with beautifully landscaped gardens, art installations, and stunning views of the city skyline. The High Line also hosts various cultural events, including outdoor concerts and art exhibitions.
Chinatown
Chinatown, located in Lower Manhattan, is a vibrant neighborhood that offers a glimpse into the rich cultural heritage of New York's Chinese community. Visitors can explore bustling markets, sample authentic cuisine, and visit historic landmarks such as the Mahayana Buddhist Temple. Chinatown also hosts colorful festivals and parades, including the annual Lunar New Year celebration.
Street Art
New York City is a haven for street art enthusiasts, with vibrant murals and graffiti adorning the walls of many neighborhoods. From the iconic street art of the Lower East Side to the ever-changing walls of Bushwick in Brooklyn, the city's streets are a canvas for artistic expression. Visitors can take guided street art tours or simply wander the streets to discover hidden gems.
Conclusion
New York City's cultural delights are truly unparalleled. From world-class museums that house centuries of artistic treasures to iconic music venues that have shaped the history of music, the city offers a wealth of experiences for art and music enthusiasts. Additionally, the city's diverse neighborhoods and public spaces provide opportunities to explore a wide range of cultural expressions. Whether it's strolling through the galleries of The Met, attending a concert at Carnegie Hall, or immersing oneself in the vibrant street art scene, New York City is a cultural mecca that never fails to inspire and captivate visitors.
Q&A
Q: What are some other notable museums in New York City?
A: In addition to The Met, MoMA, and the Guggenheim, other notable museums in New York City include the American Museum of Natural History, the Whitney Museum of American Art, and the Museum of the City of New York.
Q: Are there any music festivals in New York City?
A: Yes, New York City hosts several music festivals throughout the year, including the Governors Ball Music Festival, the Panorama Music Festival, and the Electric Zoo Festival.
Q: Can you recommend any off-the-beaten-path cultural attractions in New York City?
A: Absolutely! Some off-the-beaten-path cultural attractions in New York City include the Tenement Museum, the Museum of the Moving Image, and the Noguchi Museum.