New York Tourism 2023: Must-See Attractions and Hidden Gems – New York City, often referred to as the "Big Apple," is one of the most iconic and vibrant cities in the world. With its towering skyscrapers, bustling streets, and diverse culture, it has long been a top destination for travelers from around the globe. As we look ahead to 2023, there are several must-see attractions and hidden gems that should be on every visitor's itinerary. Whether you're a first-time visitor or a seasoned traveler, this article will provide valuable insights into the best places to visit in New York City.
Must-See Attractions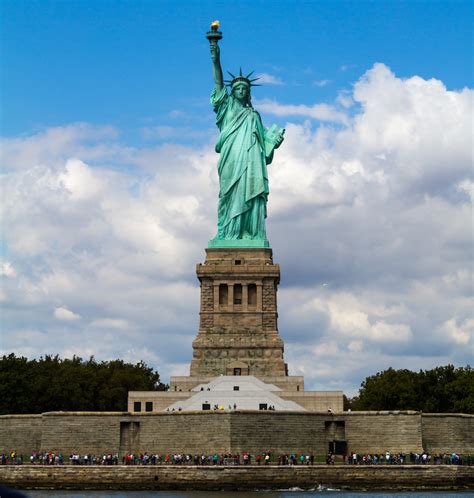 1. Statue of Liberty
The Statue of Liberty is perhaps the most iconic symbol of New York City. Located on Liberty Island in the New York Harbor, this colossal statue was a gift from France to the United States and has come to represent freedom and democracy. Visitors can take a ferry to the island and explore the museum inside the pedestal, as well as climb to the crown for a breathtaking view of the city skyline.
2. Times Square
Times Square is a vibrant and bustling commercial intersection in the heart of Manhattan. Known for its bright neon lights, giant billboards, and Broadway theaters, it is often referred to as the "Crossroads of the World." Times Square is a must-visit for its energetic atmosphere, street performers, and endless shopping and dining options.
3. Central Park
Central Park is a sprawling oasis in the middle of the concrete jungle. Spanning over 840 acres, it offers a peaceful retreat from the hustle and bustle of the city. Visitors can enjoy a leisurely stroll, rent a bike, or have a picnic in one of the many picturesque spots. The park also hosts various events and concerts throughout the year, making it a favorite among locals and tourists alike.
4. Empire State Building
The Empire State Building is an iconic Art Deco skyscraper that offers stunning panoramic views of the city. Visitors can take an elevator ride to the observation deck on the 86th floor and enjoy breathtaking vistas of Manhattan and beyond. For an even more exclusive experience, the 102nd-floor observatory provides an unobstructed view of the cityscape.
5. Metropolitan Museum of Art
The Metropolitan Museum of Art, also known as the Met, is one of the world's largest and most renowned art museums. With its vast collection spanning over 5,000 years of history, it offers a comprehensive look at art and culture from around the world. From ancient Egyptian artifacts to modern masterpieces, the Met is a must-visit for art enthusiasts.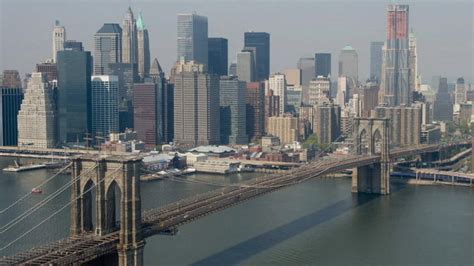 1. Brooklyn Bridge
The Brooklyn Bridge is an architectural marvel that connects the boroughs of Manhattan and Brooklyn. While it may not be as famous as some of the other attractions, it offers stunning views of the city skyline and the East River. Walking across the bridge is a memorable experience, especially during sunrise or sunset.
2. High Line
The High Line is a unique elevated park built on a historic freight rail line. It stretches for 1.45 miles along Manhattan's West Side and offers a peaceful escape from the city streets. Visitors can enjoy beautiful gardens, art installations, and stunning views of the Hudson River.
3. Coney Island
Coney Island is a vibrant neighborhood in Brooklyn known for its amusement park and iconic boardwalk. It is a popular destination during the summer months, offering thrilling rides, delicious food, and a lively atmosphere. The annual Nathan's Hot Dog Eating Contest, held on July 4th, is a must-see event for food enthusiasts.
4. The Cloisters
The Cloisters is a hidden gem nestled in Fort Tryon Park in Upper Manhattan. It is a branch of the Metropolitan Museum of Art dedicated to medieval art and architecture. The museum's collection includes stunning tapestries, sculptures, and illuminated manuscripts, all housed in a serene setting reminiscent of a European monastery.
5. Roosevelt Island
Roosevelt Island is a small island located in the East River between Manhattan and Queens. Accessible by tram or subway, it offers a unique perspective of the city. Visitors can enjoy scenic walks along the waterfront, visit the Franklin D. Roosevelt Four Freedoms Park, or take a ride on the aerial tram for breathtaking views.
New York City is a city that never fails to captivate and inspire. From its iconic landmarks to its hidden gems, there is something for everyone to explore and discover. Whether you're drawn to the bright lights of Times Square, the tranquility of Central Park, or the rich history of the Metropolitan Museum of Art, New York City offers a wealth of experiences that will leave a lasting impression. So, as you plan your trip to the Big Apple in 2023, make sure to include these must-see attractions and hidden gems in your itinerary for an unforgettable adventure.
Q&A
Q: What is the best time to visit New York City?
A: New York City is a year-round destination, but the best time to visit is during the spring (April to June) and fall (September to November) when the weather is pleasant and the city is less crowded.
Q: How can I get around in New York City?
A: New York City has an extensive public transportation system, including subways, buses, and taxis. The subway is the most convenient and affordable way to get around the city, with stations located throughout Manhattan, Brooklyn, Queens, and the Bronx.
Q: Are there any budget-friendly options for exploring New York City?
A: Yes, there are several budget-friendly options for exploring New York City. Many museums offer free or discounted admission on certain days or during specific hours. Additionally, exploring neighborhoods like Chinatown and Little Italy can provide affordable dining options.
New York City is a vibrant and diverse city that offers a multitude of attractions and hidden gems for visitors to explore. From the iconic Statue of Liberty and Times Square to the peaceful oasis of Central Park and the world-class art at the Metropolitan Museum of Art, there is something for everyone to enjoy. Don't forget to venture off the beaten path and discover hidden gems like the Brooklyn Bridge, the High Line, Coney Island, the Cloisters, and Roosevelt Island. Whether you're a first-time visitor or a seasoned traveler, New York City in 2023 promises to be an unforgettable experience.